Our dentists take pride in understanding the needs of our patients, as well as addressing their concerns. We strive to help our patients improve their confidence, as well as to have the smile of their dreams.
Orthodontics helps this to turn from a dream into reality.
It is the specialty of correcting and aligning your teeth, jaws, and lips. Orthodontics makes straight teeth and facial balance possible.
Our dentists can advise on the most suitable braces, we use Invisalign, which is a series of removable and clear aligners to straighten your teeth. They can be used instead of traditional metal braces, and a new type of braces called Smile Fast, smilefast encompasses innovative orthodontic techniques whilst borrowing the best of traditional orthodontics. The ceramic brackets, match your teeth along with the NI-TI wire that is used to straighten them. The big benefit is the time in treatment. It takes as little as 6 – 9 months to straighten your teeth.
Smilefast is designed for adult patients and the main benefit is that your treatment is FAST. Smilefast can achieve these fast results because its focus is purely on the cosmetic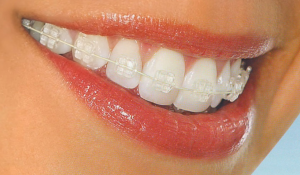 Invisalign is an aesthetically discrete option, which is a popular choice amongst adult patients.
It is also flexible for any upcoming special occasions where there will be many photos taken, like at a wedding, family gatherings, or a birthday celebration. You can remove the Invisalign aligner during the day, and then put it in at night before you go to bed, allowing you to be able to keep your commitments without any hurdles.