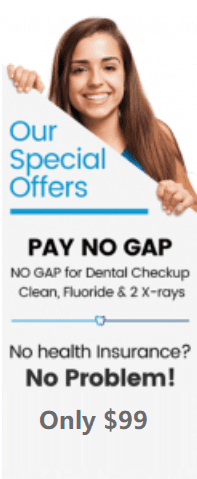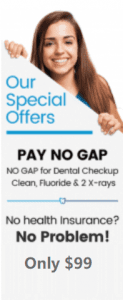 All Private Health Members

NO GAP* Check-up, Clean,Polish, X-Rays & Fluoride for ALL HEALTH FUNDS!

We pride ourselves on being able to bring you gentle and affordable and high quality dental care. We offer private health fund members with extras dental cover. NO GAP* 6 monthly dental examination including any necessary dental X-rays required, a full mouth clean and topical Fluoride application. That is 100% no out-of-pocket payment* on your 6 monthly or annual preventative dental care visits.