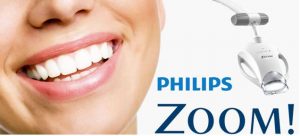 We provide two different options for you to select from for teeth whitening.
In-Dental Practice Whitening
This is the most popular option for teeth whitening, and it provides immediate results you can really see, and normally only takes one session while you are sitting in a dental chair.
Custom-Made Whitening Trays
These trays are made to fit your teeth perfectly. The way they work is by whitening gel sitting in the trays, which prevents irritation from occurring for your gums, and allows for the best results.
WHAT IS TOOTH WHITENING?
It may be surprising to hear, but not many people have naturally glowing white teeth. As we get older, our teeth tend to become discoloured and will be stained over time.
Tooth whitening provides an effective way to lighten the natural colour of your teeth. It also doesn't damage or remove the surface of the tooth.  
It's important to realise that tooth whitening won't make your teeth spectacularly white. But it can lighten several shades the existing colour of your teeth. You deserve to have a smile which makes you feel more confident.
HOW DOES TOOTH WHITENING WORK?
Tooth whiteners contain hydrogen peroxide and other bleaching chemicals. Once the whitener is applied to your teeth, it then gets down into the tooth enamel.
This sets off a chemical reaction which then breaks the staining compounds apart.
There are a few different types:
Home bleaching – Your dentist takes an impression of your teeth. Then they will create a mouthguard. You will be given instructions on how to use it with a bleaching gel.
You use your mouthguard at home by regularly applying the gel. The process takes a total period of between 2 to 4 weeks.
Laser Treatment – Your dentist will paint a bleaching solution directly onto your teeth. Then they will shine a laser or light on your teeth. This activates the whitening. The laser whitening process takes about one hour.
Home Bleaching Kits – These kits are available to purchase online. However, generally, they are not recommended. This is because the kits quite frequently will not provide enough whitening product to work correctly. It's also possible that the mouthguard may not be the right size. If it doesn't fit properly, then some bleaching gel could leak out of the mouthguard. If it goes into your mouth and on your gums, it will cause sensitivity and blistering.
Open Hours
Monday - Friday From 9:00 AM - 7:30 PM & Saturday - 9:00 AM - 5:00PM